STROKE REHABILITATION
Intensive Stroke Recovery Program with Spider Device
STROKE REHABILITATION
Long term rehabilitation with accommodation.
Rehabilitation after a stroke in NORMAN Rehabilitation & Medical Center, means an intensive therapeutic programs up to maximum improvement of the patient.
Our more than 25 years of experience is the proof that both, early and late rehabilitation after a stroke, is a chance for a better quality of life through partial or complete neutralizing stoke's effects. That is under condition, that choosed therapeutic methods and correct for a particular patient.
Repeatedly confirmed effectiveness of the rehabilitation after a stroke in our center, is a proof of the good chances in returning to health, and hope for people affected by stroke, to regain movement abilities.
Homely atmosphere, which WE all create, allows to feel free and comfortable, so that a modern rehabilitation centre with living area, gives a sense of security, and substitute of the family home. We avoid hospital character, so patients feel more comfortable, and rehabilitation is more efficient.
Our domain is the maximum individualization of therapy. Conjunction with the original verticalizer SPIDER device, allows us to maximize the potential of each patient.
We know how important it is to support patients after a stroke, so relatives can watch the rehabilitation session with therapists, ask questions and learn the procedure with the patient.



From 2 to 8 qualified therapists per 1 patient.
The whole team is working on the effects of rehabilitation of each patient, not one physiotherapist.
Thanks to this, the chances of effective rehabilitation after stroke are much greater.
We work with a face to face patient.
In the rehabilitation room there is a therapist, a patient and a guardian.
We guarantee only individual classes.
We rehabilitate on the Spider Device.
The SPIDER THERAPY methodology allows the patient to feel more confident and to speed up rehabilitation after a stroke.
We create individual therapeutic plans.
Every patient after a stroke has different needs, that's why every program
is individually prepared for each patient.
Over 3.5 hours of individual rehabilitation per day.
5 classes of 45 minutes each, individual neurological rehabilitation (from Monday to Friday)
and 2 classes of 45 minutes each on Saturdays.
Rehabilitation after a stroke in a cozy environment.
At our center, you live like at home and feel at home. Thanks to this, rehabilitation is much more efficient.
Hemorrhagic stroke, ischemic stroke, and accompanying diseases, such as the paresis of the brothers, dyslexia, Dysgraphia, impaired memory, coordination and balance, require a caring, consistent and professional rehabilitation. This and incompetent rehabilitation after a stroke (e.g., exercise only inaccurate) can cause many complications with a call to seizures included.
Besides, you have to keep in mind, that the problem of strokes applies mostly comes to people burdened by various other diseases such as:
atherosclerosis,
coronary heart disease,
cardiopulmonary failure,
high blood pressure and many others that require pharmacological treatment and clearly influence the way of rehabilitation proceedings.
Thanks to the "Spider" rehabilitation after a stroke, with patients bearing the accompanying diseases, it is simply safer, as there is no need for a large involvement of the patient in the sense of physical exertion. We dose load in such a way that the general complications (increased blood pressure, cardiopulmonary failure) are not taking place.
Deep body feeling and "understanding" the improper working side of body is corrected by asymmetrical fastening, in order to find similarities in "configuration" of sick side to healthy one.
Rehabilitation after a stroke in Norman Centre is carried out on an individual basis for each patient. The patient is observed for the maximum individualization of therapy. Then exact plan and the scope of the exercise is set.
At the same time, there is possibility of taking part in therapy not more than a dozen patients, so we can devote maximum attention to each patient. We focus on quality and effectiveness, not on the number of patients.
Occupational therapists working in the Rehabilitation Center NORMAN, got good preparation in the field of conducting the therapy using neurodevelopmental aspects of improvement of NDT-craniosacral and PNF techniques, which are mainly used in the rehabilitation centers.
There are also speech therapists in our therapeutic team, pedagogy specialist, occupational therapist, and EEG Biofeedback neurotherapist. In the process of rehabilitation, the logotherapy is geared towards, for people with aphasia.
We give a new way – a new way to the independence of our loved ones.
We want our patients and their guardians to feel comfortable at our resort, which is why we have created the conditions as close as possible to home, what is also created by a big impact of friendly atmosphere between patient and patient, and patient and staff relationships.
Each patient receives in our own room with a private bathroom, patients are together with guardians or family members. This private space gives a sense of security and calm rest after rehabilitation activities. Each room is equipped with television and the internet.
The rooms are on the ground floor and on the first floor, where you can enter by elevator. All rooms are equipped with a special bed for the patient, electrically adjustable in many ways.
The apartment building also has a large living room, dining room and kitchen, in which are prepared and served breakfast, lunch and dinner.
We also provide ambulatory rehabilitation for outside patients. This means that you can arrange accommodation and self-catering and use one full time therapy, the same as patients staying directly in the resort.
Thanks to this solution, you gain more flexibility up to the date of arrival and the type of accommodation.
Base of outside accommodation is very large due to the close distance to the Baltic Sea (10 km). It is possible to organize accommodation in Koszalin, or directly by the sea. There are both private accomodation, apartments, guest houses and hotels, so that the accommodation that you can choose vary for prices, standard or distance to the rehabilitation.
In the case of accommodation outside the Centre, from the price of the fixed period, the cost of accommodation and meals is subtracted.
In case You would need our assistance, we can help in arranging accommodation.
FREQUENTLY ASKED QUESTIONS
May the rehabilitation after a stroke, be accompanied by guardian?


Patients after a stroke, who are, not independent, they always come to our Centre in the company of a person close to, as guardian. People close to, or carers of patients can also participate in rehabilitation, observing activities and often learning themselves how to conduct the activity after returning back home.
———-
Do You qualify lying patients after a stroke for rehabilitation?
Unlike most private rehabilitation centres, we are working with patients lying as well. We try to give a chance to anyone who does not have contraindications to physical rehabilitation. Our experience shows that in 90% of cases in patients lying, a significant improvement in health status is shown.
———-

What are the chances, that after rehabilitation in your centre, health of patient will improve?


Chances are big, although it is a matter of very individual condition dependent on many factors, such as the type of stroke, the size of the changes in the brain, the patient's age, accompanying diseases, the patient's willingness to cooperate, the degree of communication between patient and therapist, frequency of therapy, therapeutic methods, the start time of the therapy and many others.










STROKE REHABILITATION – rehabilitation programs
Stroke rehabilitation
2 weeks session
5 individual sessions per day
a total of up to 40 hours of therapy
54 sessions (45 minutes each)
Neurological rehabilitation
Only individual activities
Individual therapeutic program
Comfortable accommodation (for 2 people)
Full Board for the patient
Full Board for the guardian
Guarantee world-class therapy
With acommodation and food:
3050 EURO – for EU citizens
3780 USD – for non EU citizens

BOOK 2 WEEKS SESSION
Stroke rehabilitation
3 weeks session
5 individual sessions per day
a total of up to 60 hours of therapy
81 sessions (45 minutes each)
Neurological rehabilitation
Only individual activities
Individual therapeutic program
Comfortable accommodation (for 2 people)
Full Board for the patient
Full Board for the guardian
Guarantee world-class therapy
With acommodation and food:
4550 EURO – for EU citizens
5570 USD – for non EU citizens

BOOK 3 WEEKS SESSION
Stroke rehabilitation
4 weeks session
5 individual sessions per day
a total of up to 81 hours of therapy
108 sessions (45 minutes each)
Neurological rehabilitation
Only individual activities
Individual therapeutic program
Comfortable accommodation (for 2 people)
Full Board for the patient
Full Board for the guardian
Guarantee world-class therapy
With acommodation and food:
5850 EURO – for EU citizens
7400 USD – for non EU citizens

BOOK 4 WEEKS SESSION
FEEL FREE TO CONTACT WITH US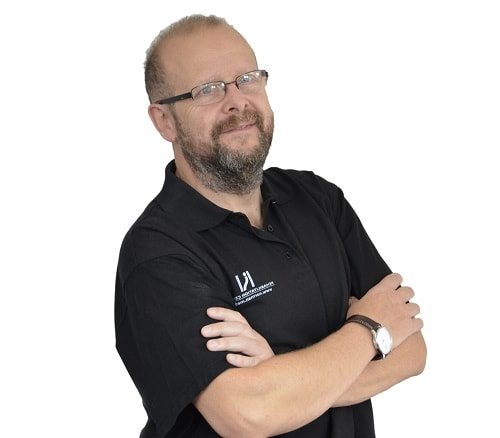 Norman Łoziński
DIRECTOR OF THE CENTER
+48 603 201 757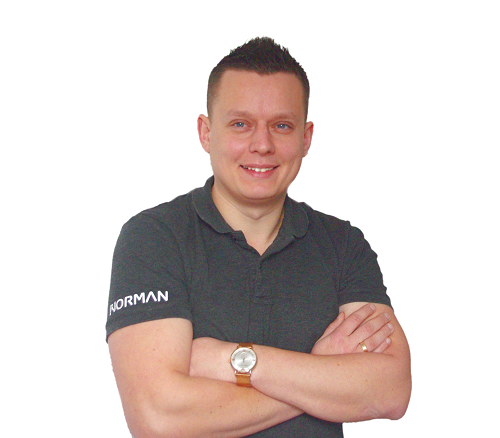 Sebastian Lewe
REHABILITATION COORDINATOR
+48 790 490 527