Stroke Rehabilitation & Stroke Recovery Center
Neurological therapy for inpatients and outpatients
About Our Stroke Rehabilitation Center
Rehabilitation & Medical Center NORMAN is people first of all. The greatest emphasis is placed on educated team of professionals, who constantly raises his qualifications. Thanks to that, our Patients are sure that rehabilitation stays at our resort, is a step in the right direction.
Not all, however, are able to perform this step, because from birth they cannot walk or have lost their ability as a result of the disease. For over 25 years, we are helping people after a stroke, children with neurological problems, individuals after accidents. During our rehabilitation sessions, many patients put their first steps, many learned to walk again. A huge part of the patients got a new quality of life.
Patients  from all over the world come to our rehabilitation center. We offer stationary rehabilitation sessions with accommodation and meals, which are held in a modern rehabilitation centre, designed as "home". All this, to make the patients, feel the maximum comfortable, away from the hospital conditions.
For people who want to take advantage of rehabilitation session in the form of outpatient (ambulatory session), we help in finding  accommodation outside the Centre, for example by the seaside or in Koszalin.
Oryginal Spider Device "SPIDER THERAPY"
Norman Łoziński – the owner of the NORMAN Centre Medical, is the constructor of the device called SPIDER, which is used every day in the rehabilitation of patients in our Center. More about the device in tab SPIDER Rehabilitation.
Long-term rehabilitation after stroke
Rehabilitation sessions at the NORMAN Rehabilitation Centre in Koszalin are characterized by high efficiency. Thanks to, more than 25 years of experience in methodology for therapy of patients with neurological diseases, patients are more confident to get a proper rehabilitation treatment.
To maximize the effects of therapy, each patient works with team of therapists. For each patient there are several therapists assigned to, with varying levels of professional experience, who work together to achieve the best results and to make sure, that the rehabilitation is going in the right direction.
Patients about Our stroke therapy
We put the great importance to individualized therapy. Therefore, each patient after stroke receives rehabilitation program prepared to individual needs. This enables rehabilitation to be more effective, the results are better, and patients and their families recommend us those, who are in need.
Thousands of positive feedback from our patients from all over the world, as well as their caregivers, who mostly point to the effectiveness of rehabilitation at our resort, is for us a reason to be proud of, but also a good signal for those seeking a specialized neurological rehabilitation after a stroke.
Below is a map of coverage of SPIDER rehabilitation, that shows from what parts of the world patients of our therapy come from.

Rehabilitation rooms
R
ehabilitation rooms are designed in such a way, to maximize the potential of the patient and physiotherapist. They are equipped with modern rehabilitation equipment and the SPIDER device, so our rehabilitation sessions are more effective.
Specialists
P
hysiotherapists working in the NORMAN Centre are exclusive, qualified and experienced professionals. Our rehabilitation sessions consists of hundreds of thousands of hours of experience in therapy in Poland and abroad. We constantly raise the qualification.
Localion
T
herapeutic Centre is located 10 kilometers from the Baltic Sea. It is located in a quiet area close to the forest and numerous touristic trails. Rehabilitation in such an environment are conducting back to the health of children and adults.
REHABILITATION METHODS AFTER STROKE
LET'S TALK ABOUT REHABILITATION AFTER STROKE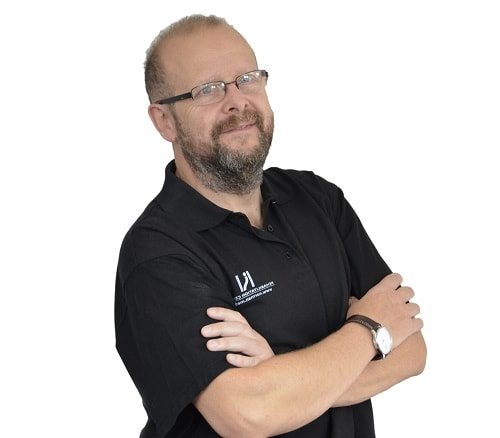 Norman Łoziński
DIRECTOR OF THE CENTER
+48 603 201 757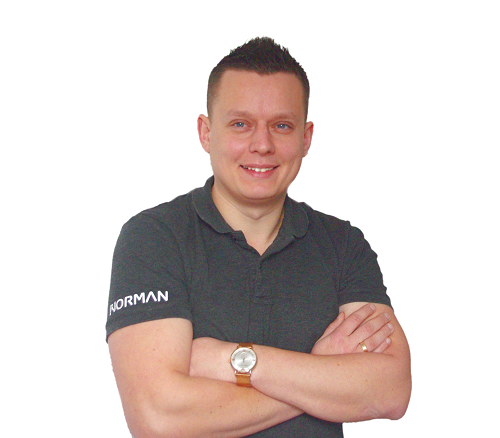 Sebastian Lewe
REHABILITATION COORDINATOR
+48 790 490 527